Do You Need Design Help?
Do you feel that your home lacks personality? Do you want to freshen things up? Are you hoping to do a remodel or update? Are you moving soon and want your home looking its best to sell fast and for top dollar? Are you thinking of purchasing a fixer-upper and want design guidance? Are you building a custom home and feeling overwhelmed by how many design choices you need to make?
If you answered yes to any of these questions, then you are the perfect design client!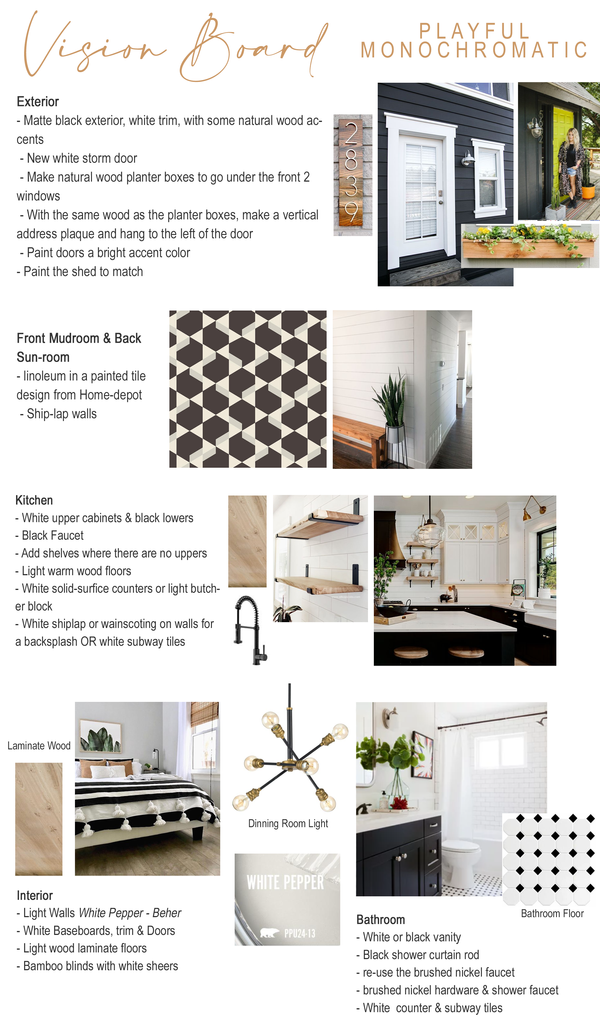 Interior Design Services
I meet with you for a 60 minute design consultation to get a clear understanding of your project goals. Depending on your needs, there are 3 different ways we can choose to move forward with working together. First is with a Vision Board, second is the Vision Board and Design Plan and lastly with all the above plus Project Management. How much or how little you need my assistance is completely up to you and what your lifestyle will allow.
VISION BOARD - A document where you can see all the design elements come together in a visual format. This will show the colors, fabrics, materials, lighting and everything else pertaining to the project so you can see it in an visual form. This will be used as your compass; it will guide your renovation aesthetically. Refer back to frequently to stay on track especially when sourcing materials. These start at $500.
VISION BOARD & DESIGN PLAN - This gets you the Vision Board plus the plan to implement it. I will list out the order of events with images to explain the process/phases step- by-step so you have a game plan. I then create a Materials-to-Purchase list, as well as recommend contractors, vendors and suppliers. This is an entire packet to help you create the renovation of your dreams. These Start at $1,500.
PROJECT MANAGEMENT - This entails my expertise and assistance from start to finish. We work together to get the Vision Board perfect, then I create the Design Plan and orchestrate the entire renovation on your behalf. I will oversee all the contractors and material ordering to get the renovation complete without you lifting a finger. Rates vary based on scope of work and timeline.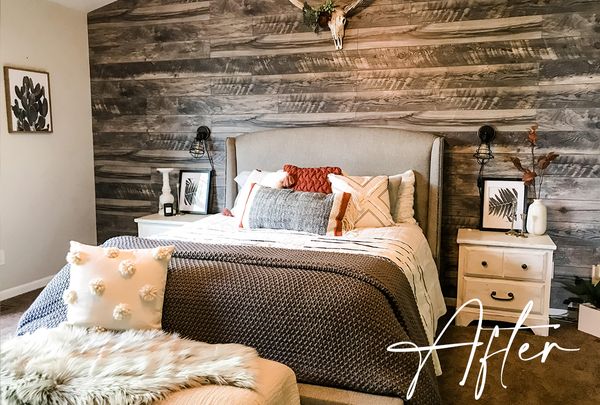 Re-Decorating
Whether it's the whole house or just a room, you set the budget you are comfortable with and I source furniture and decor as well as re-stage the house with the new and existing items to get the finished look you desire.
I fit in my hourly rate plus the purchased items to fit in your all in budget.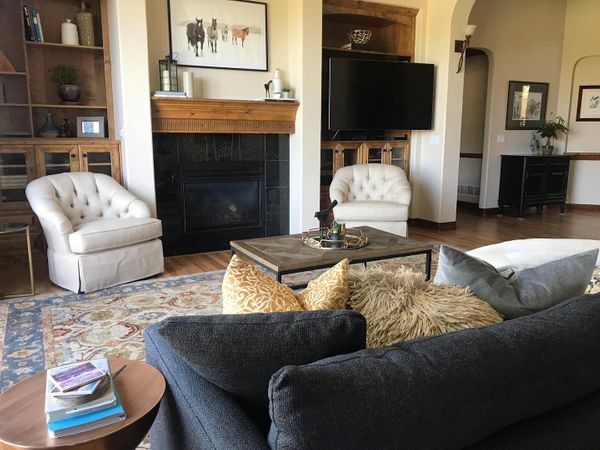 Re-Staging
Re-decorating with what you already have. This can be for the entire house or a couple of rooms. We will be rearranging furniture and decor more functionally and aesthetically.
$350 gets you 3 hours (this is usually enough time to decorate an entire house) then $50 per additional hour needed- this can also be used towards shopping hours to source new decor and furniture items needed.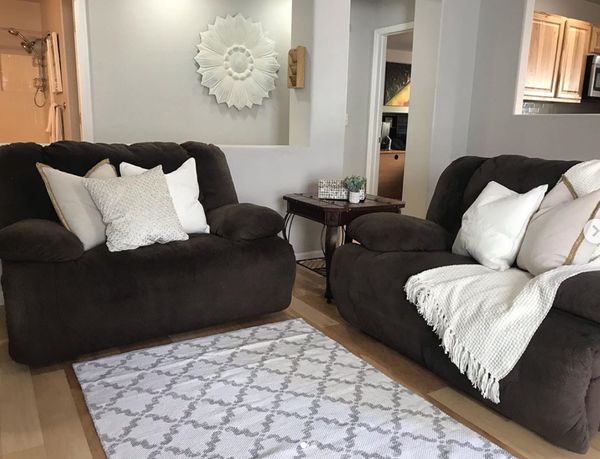 Staging-to-Sell
Are you thinking of selling your home and want it to look its best? Or perhaps you are a fellow real estate agent and you are getting ready to list a house. Having the home staged-to-sell will help it sell faster and for more money, it has been proven over and over!
The process consists of rearranging furniture to give the house a better flow and to look & feel more spacious. Re-positioning decor items to help the home photograph better and depersonalizing to allow the potential owners to see themselves in the space. I'll do the whole home in about two hours for $250 then $50 per additional hour if needed.