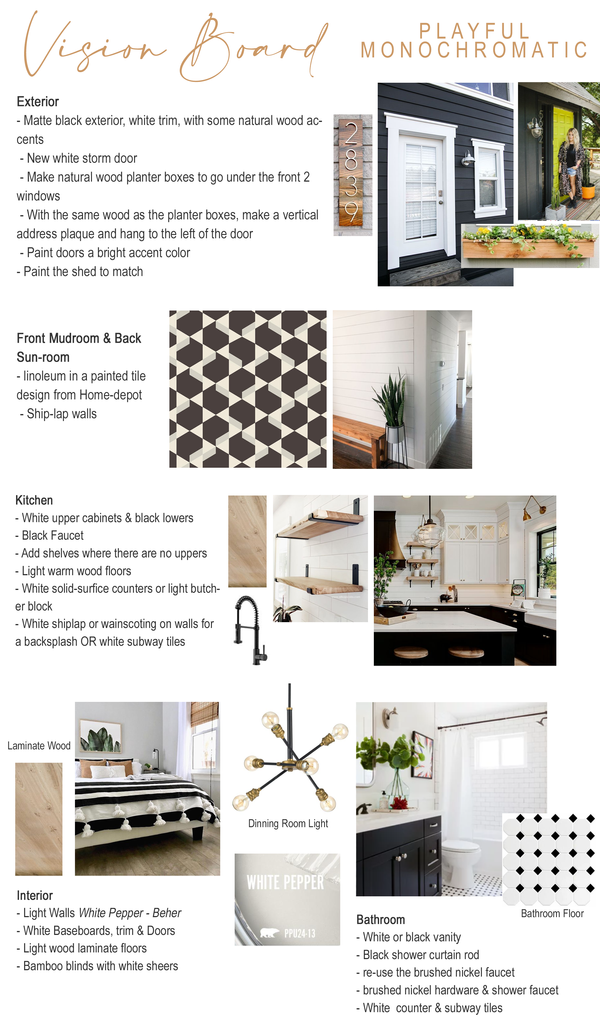 Vision Boards & Design Plans 
DESIGN CONSULT - I meet with you for a 60 minute design consultation to get a clear understanding of your project goals. Depending on your needs, there are 3 different ways we can choose to move forward with working together. First is with a Vision Board, second is the Vision Board and Design Plan and lastly with all the above plus Project Management. How much or how little you need my assistance is completely up to you and what your lifestyle will allow. for $150
VISION BOARD - A document where you can see all the design elements come together in a visual format. This will show the colors, fabrics, materials, lighting, and everything else pertaining to the project so you can see it in a visual form. This will be used as your compass; it will guide your renovation aesthetically. Refer back frequently to stay on track especially when sourcing materials. These start at $500.
VISION BOARD & DESIGN PLAN - This gets you the Vision Board plus the plan to implement it. I will list out the order of events with images to explain the process/phases step-by-step so you have a game plan. I then create a Materials-to-Purchase list, as well as recommend contractors, vendors, and suppliers. This is an entire packet to help you create the renovation of your dreams. These Start at $1,500.
Re-Decorating
Whether it's the whole house or just a room, you set the budget you are comfortable with and I source furniture and decor as well as re-stage the space with the new and existing items to get the finished look you desire. I fit in my hourly rate plus the purchased items to fit in your budget.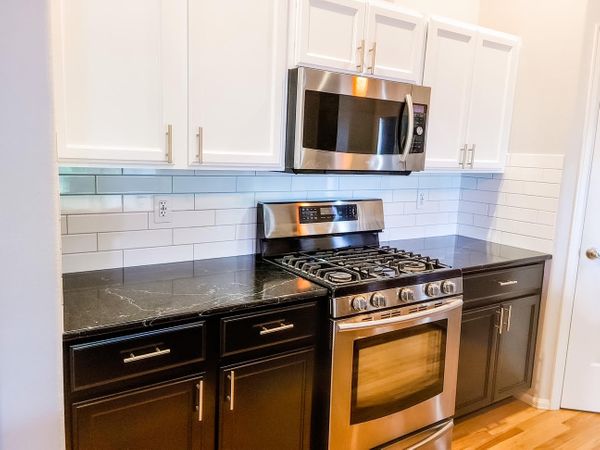 Design Consulting
If you just need a few hours of my time to help assist you in making the right design choices or to offer you some ideas, hourly consulting is the way to go. Depending on the project, location, and scope of work my rate is $100-$150 per hour.