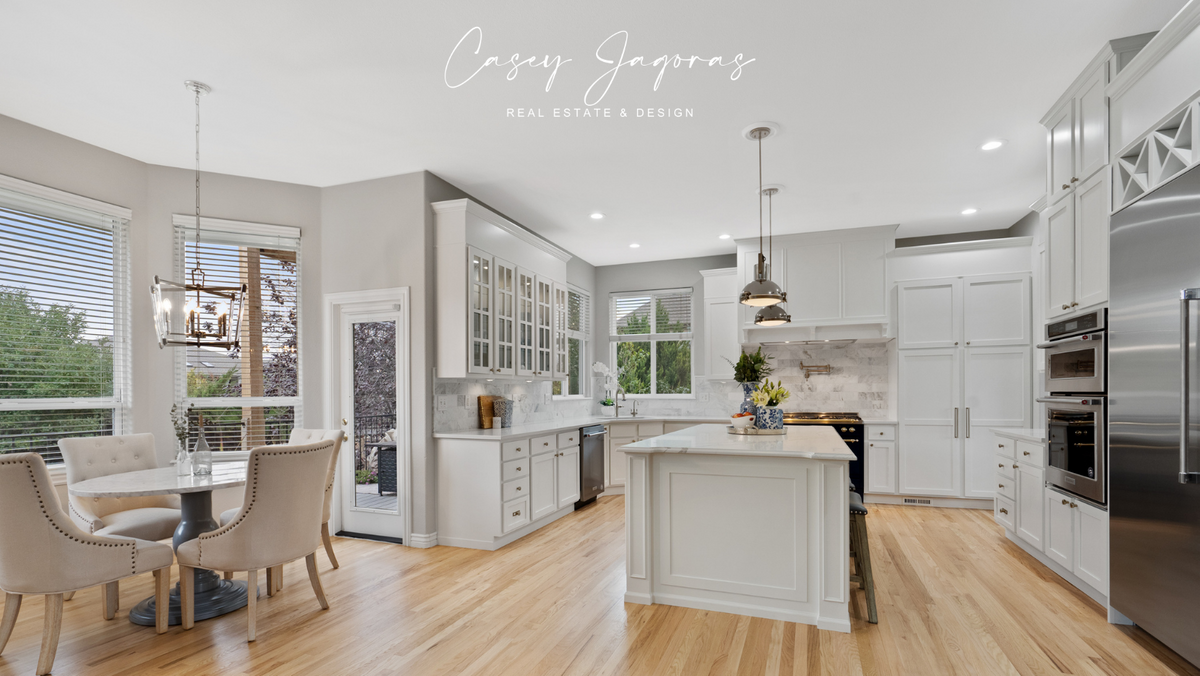 What You Need To Know If You Are Planning To Sell Your Home Post COVID
Casey Jagoras
COVID has changed the real estate market forever. Learn what buyers are now expecting from your home.
Workspace Functionality
With most of the workforce now working from home, it's more important than ever to have a functional place to set up shop under one roof. An office space used to be a nice bonus; now it's a necessity. Buyers are looking for homes with a designated office or at least multiple bedrooms to accommodate this need. This is a tend that is here to stay with many companies allowing their employees to continue working from home indefinitely.
A Getaway Spot; Without The Getaway
Staying in is the new normal, but we don't want to feel debrided. Buyers are wanting to see a space they can really enjoy on a Friday or Saturday evening. Maybe it's a patio with outdoor lights, a cozy L-shaped couch with fire pit. Perhaps it's an in home theatre with a popcorn machine, or a loft space lounge with a view. If your home has anything unique and cool now is the time to play it up! Let the real estate photography sell this in-demand feature.
Semi-Updated
We are cooped up in the house all the time. Working from home, kids trying to learn from home, the animals and all. A big renovation is a tall ask when everyone is subjected to the dust, chaos and ruckus. When most adults and kids where out of the house during the day, the home renovation wasn't that burdensome. You could let in the contractors before you left for work and by the time you got home all you had to deal with was a mild mess. Well, that is not so much the case anymore. Buyers want a space that is already updated so they can just move in and get to living.
Good Cell Service & WIFI
Ever been at a house where your calls got dropped or the internet took forever? It's the worst. It used to be that new homeowners learned about the spotty service after they purchased the home. Oops. Now, perspective buyers are checking this at the first showing. Can this area provide the wifi and cell service they need to satisfy their growing demands? You better hope so.
Show Stopping Photos
Lets face it, buyers fall in love with homes online now(or in app shall I say). The real estate photography is what draws them in and gets them emotionally attached to the house. When the buyer gets around to doing an actual walkthrough of the home, they are simply confirming the images align with the reality. Buyers have more or less decided if they are going to put in an offer before they set foot in your home.
- If your realtor is providing you with images that look anything less than professional, fire them. Poor image quality can detour a lot of buyers away.
- If your realtor has uploaded your homes images out of order- fire them. Such as the first pictures is of the exterior, then the kitchen, then the basement, then back to the front porch, then the kitchen again.. fire your agent.
Pictures of the same room need to be consecutively displayed and the images should be in order based off the walking flow of the house. This helps to better explain the layout of the home, looks more professional and holds your buyers interest longer. Ideally your agent should also be paying for a virtual tour (any good agent anyway).
- Lastly, if there is a picture that is upside-down or vertical when it should be horizontal- fire your agent. This looks really unprofessional and gives the buyers agent the impression they are now working with a competent agent. This can unfairly stack the negotiations before they have even begun.